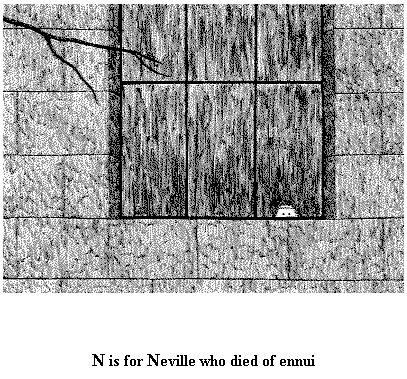 Only ennui the woman on the advert says. What do you mean "only ennui"? I think. If you've ever suffered from it you wouldn't dismiss it so.
Ennui is awful. I'd rather have a Nintendo.
Neville is from
The Gashlycrumb Tinies
, one oof the best books for "children" ever.
Edward Gorey
is a genius.